GUEST FAVORITES
The original and still the best since 1904!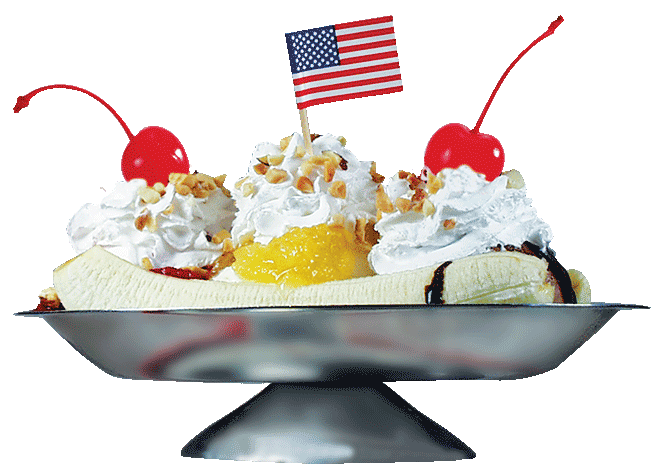 All-American Banana Split
A fresh split banana loaded with big scoops of vanilla, chocolate and strawberry ice cream, topped with chocolate, strawberry and pineapple, and finished with clouds of whipped cream, chopped nuts and cherries.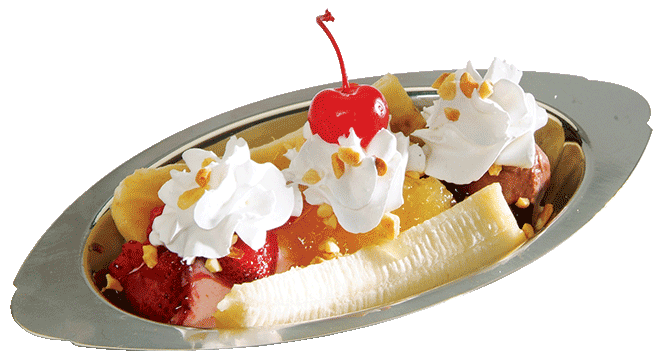 Mini All-American Banana Split
Enjoy everything you love about the original, in a smaller sampler size. Perfect for smaller appetites.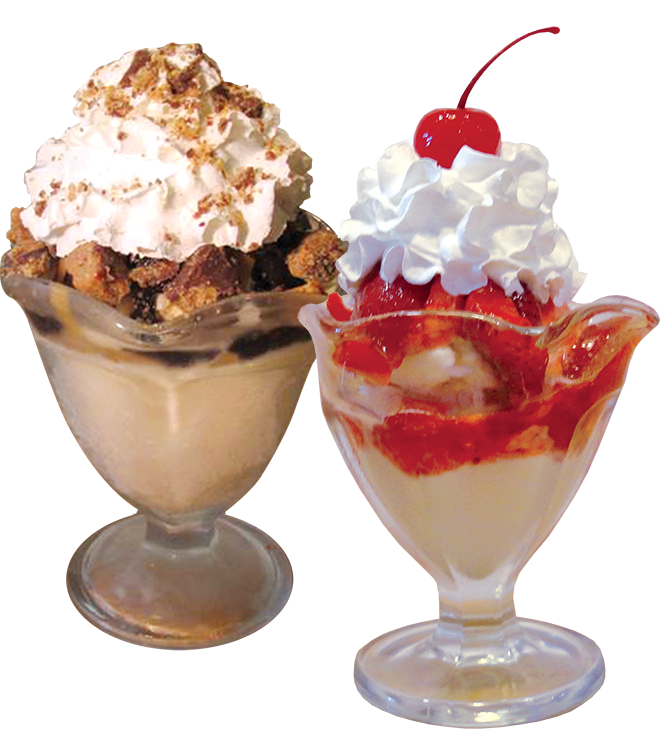 Peanut Butter Cup and Strawberry Sundaes
Sundae
Treat yourself to one of our famous sundaes made with our award-winning vanilla ice cream, your favorite topping, whipped cream and a cherry.
Toppings:
Turtle (caramel sauce, pecans & hot fudge), Chocolate, Strawberry, Caramel, Peanut Butter, Peanut Butter Cup, Pineapple, Tin Roof, and Hot Fudge.
ADDONS: peanuts or pecans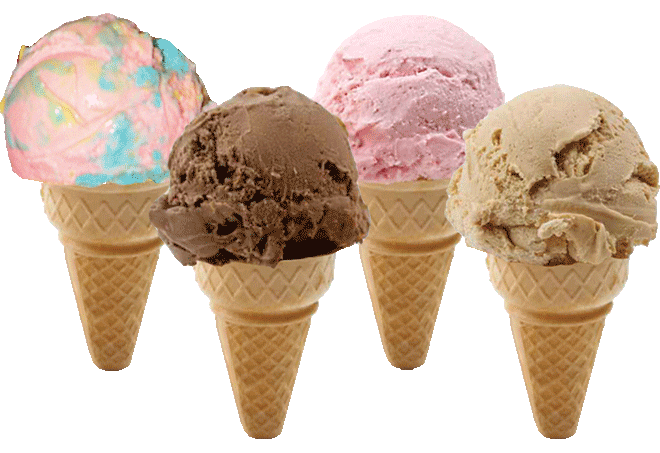 Ice Cream Cones
Single Scoop Ice Cream Cone
Choose your favorite flavor: Vanilla, Rainbow, Chocolate, Strawberry, Cookie Dough,  Mint Chocolate Chip, Birthday Cake, Blueberry Waffle Cone, Sea Salt Caramel Cheesecake, and Butter Pecan/Cashew.
ENJOY VALLEY DAIRY ICE CREAM AT HOME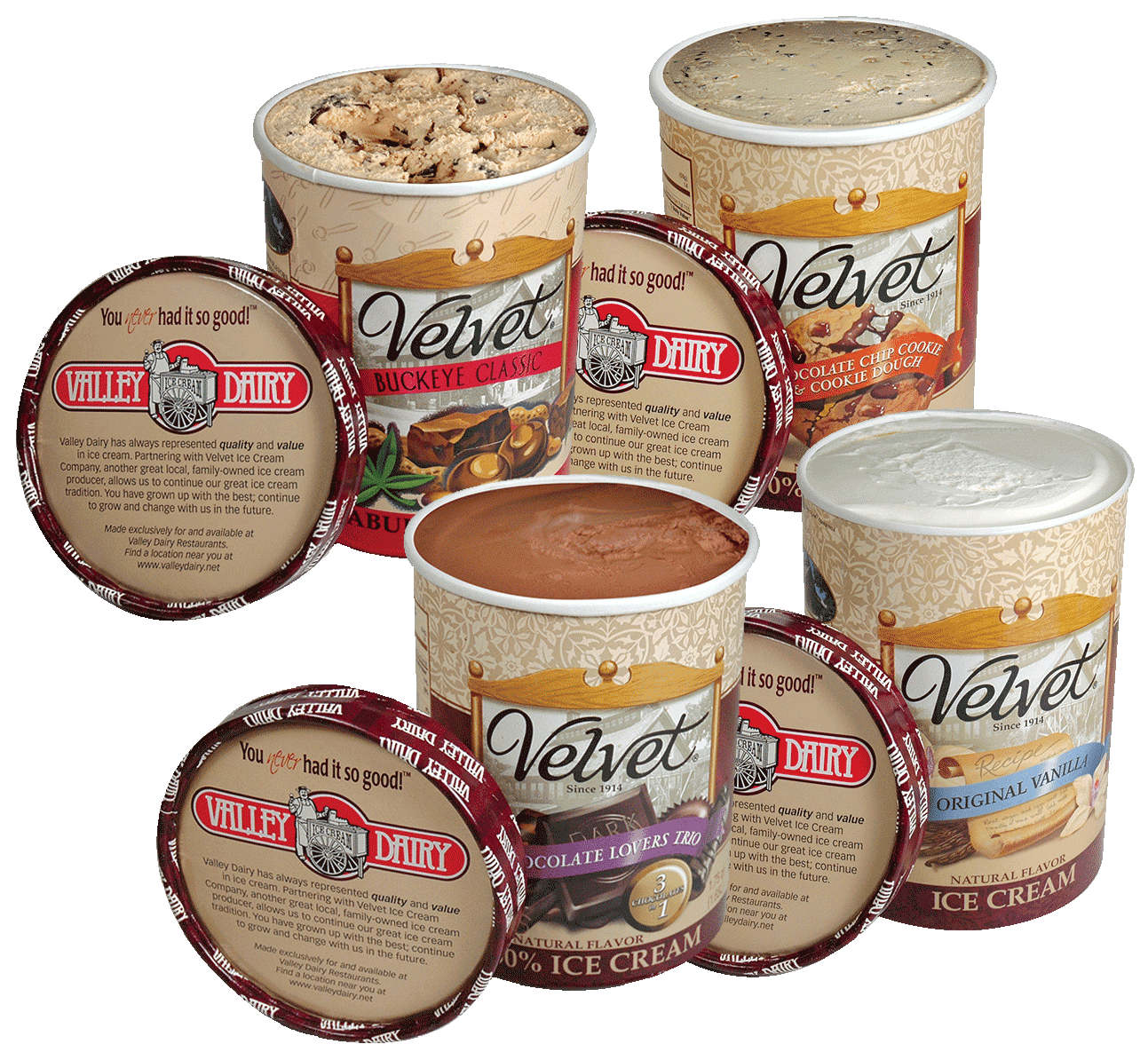 All of Our Amazing Flavors are Available in 1.75 Quart Cartons for You to Enjoy at Home!
Flavors include: Vanilla, Chocolate, Rainbow, Butter Pecan & Cashew, Buckeye Classic, Cookie Dough, Moose Tracks, Mint Chocolate Chip, Raspberry Fudge Cordial,
Limited Time Flavors such as Banana Cream Pie, Campfire S'mores, Chocolate Chip, Pumpkin, Pure Cinnamon, and Peppermint Stick rotate throughout the seasons and continue while supplies last. Flavor availability may vary per location.