ENJOY ICE CREAM AT HOME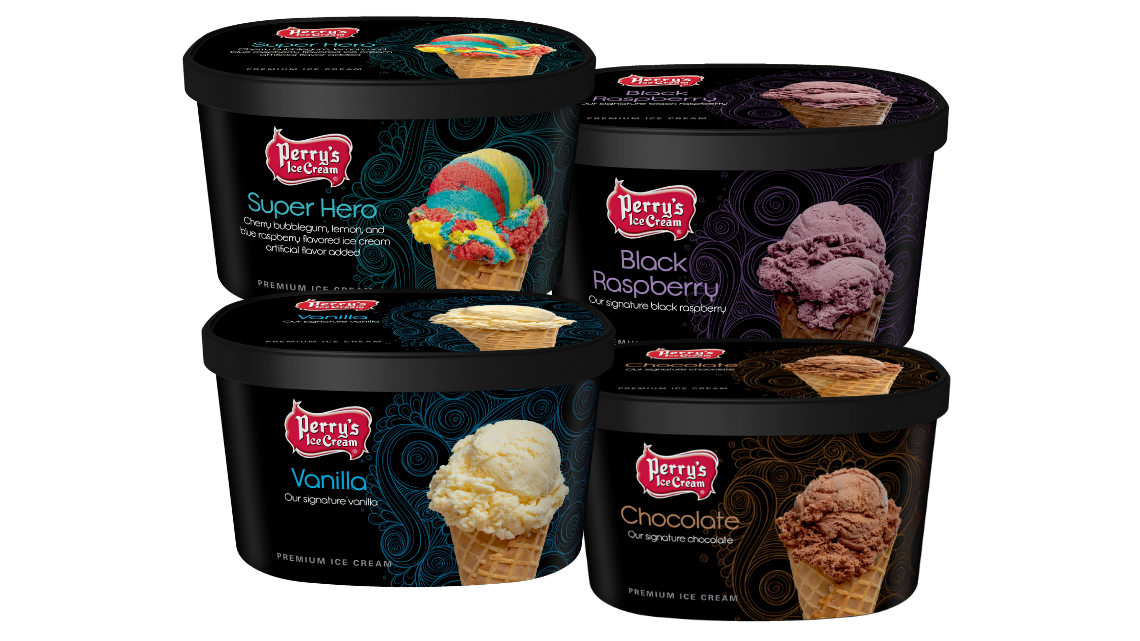 All of Our Amazing Flavors are Available in 1.5 Quart Cartons for You to Enjoy at Home!
Bittersweet Sinphony – Coffee ice cream with bittersweet fudge swirls and fudge chunks
Black Raspberry – Signature black raspberry ice cream
Chocolate – Signature chocolate ice cream
Cookie Dough – Cookie dough ice cream with chunks of cookie dough and chocolate chips
Mint-Ting-A-Ling – Mint ice cream with swiss chips
Panda Paws – Vanilla ice cream with peanut butter panda paws cups and swirls of thick rich fudge
Parkerhouse – Amaretto ice cream with maraschino cherries
Peanut Butter Cup – Chocolate ice cream with peanut butter swirls
Strawberry – Strawberry ice cream with strawberries
Super Hero – Cherry bubblegum, lemon, and blue raspberry flavored ice cream 
Vanilla – Signature vanilla ice cream
Limited Time Flavors such as  Pumpkin, Peppermint Stick & others rotate throughout the seasons and continue while supplies last. Flavor availability may vary per location.