ENJOY VALLEY DAIRY ICE CREAM AT HOME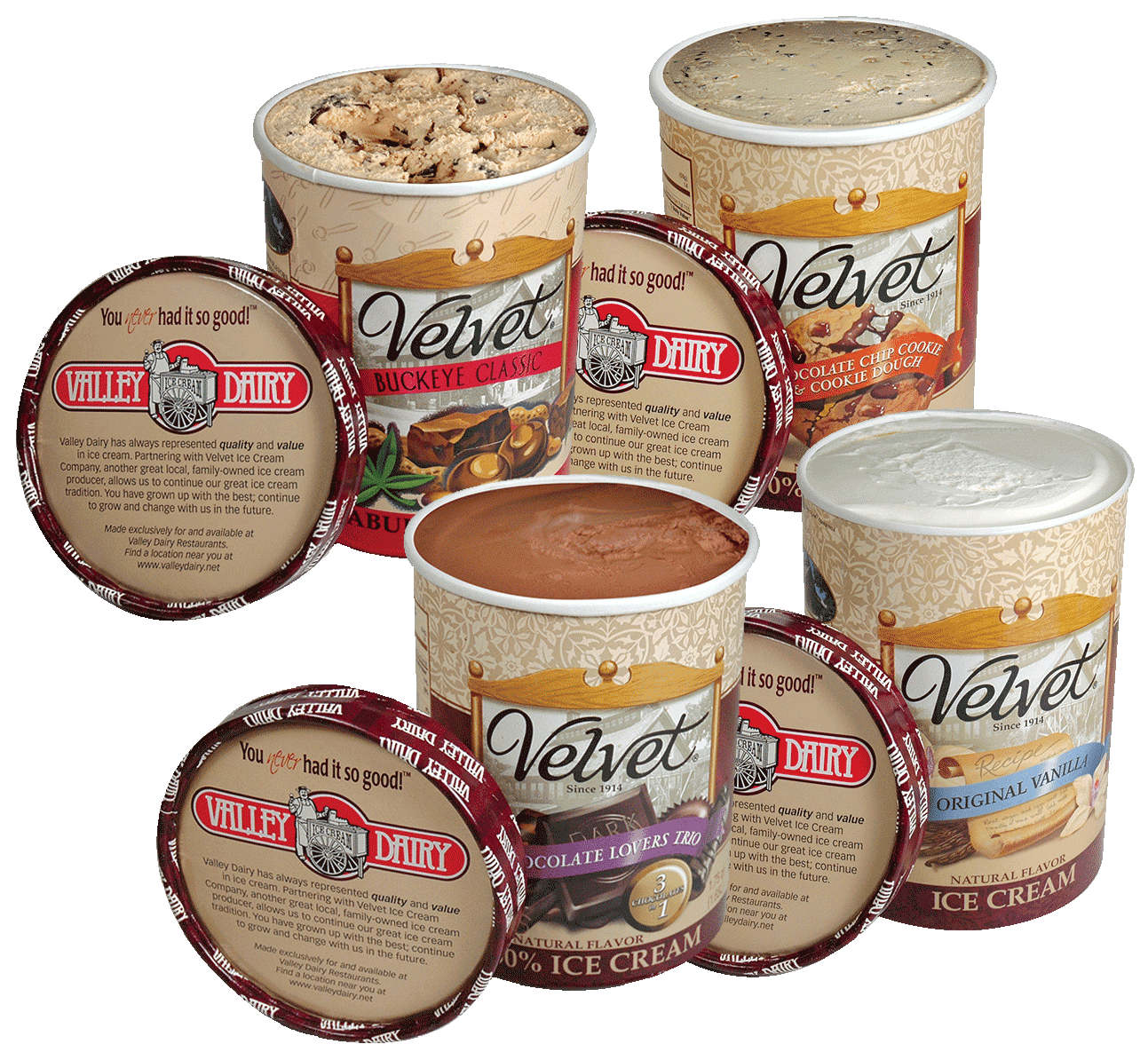 All of Our Amazing Flavors are Available in 1.75 Quart Cartons for You to Enjoy at Home!
Flavors include: Vanilla, Rainbow, Chocolate, Strawberry, Moose Tracks, Cookie Dough, Peanut Butter Cup, Mint Chocolate Chip, and Butter Pecan/Cashew.
Flavor availability may very per location. Season Flavors such as Pumpkin Pie, Pure Cinnamon, Peppermint Stick and Italian Spumoni typically begin around November and continue until supplies last.