Homemade Fresh Soup Made Daily!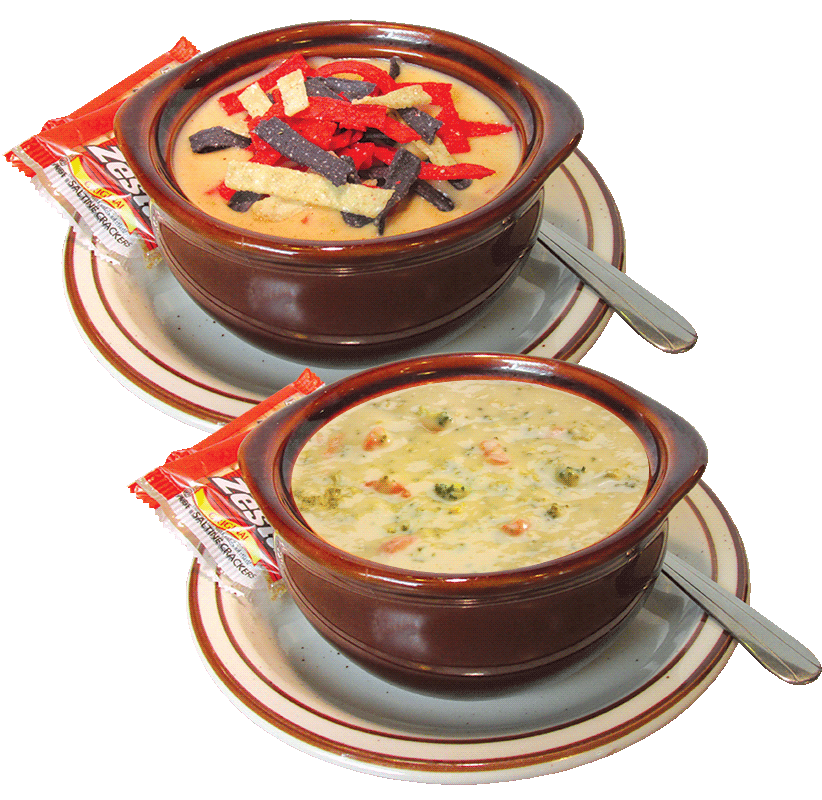 Fresh Soup Daily!
Soup of the Day – (Crock) $4.49
Ask about today's soups!
---
Chili Con Carne – (Crock) $4.49
A blend of meat and beans, seasoned just right and topped with shredded cheese and sour cream.
---
SOUP TO GO! $7.99
Take home our best soups by the quart.
CROCK & A HALF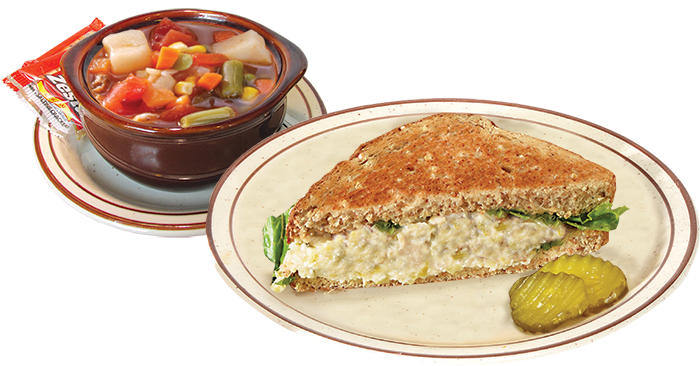 Crock & A Half $6.99
Enjoy a delicious crock of soup with a great tasting half-sandwich of your choice:
Grilled Chicken
Chicken Salad
Turkey Deli (choice of cheese, lettuce and tomato
All half-sandwiches are served on Wheatberry or Sourdough bread.