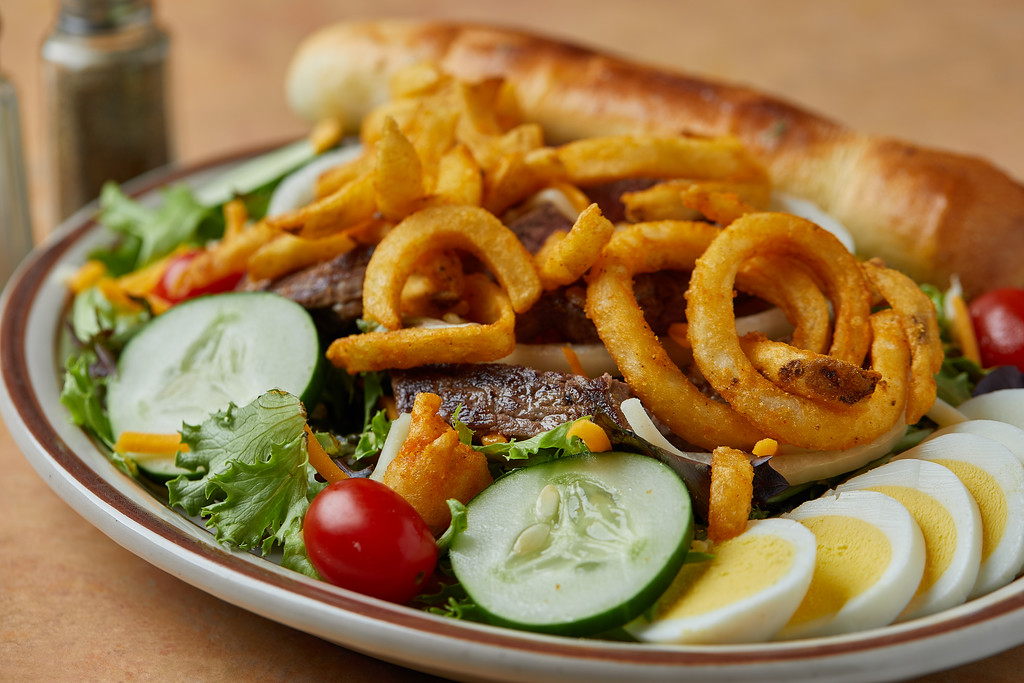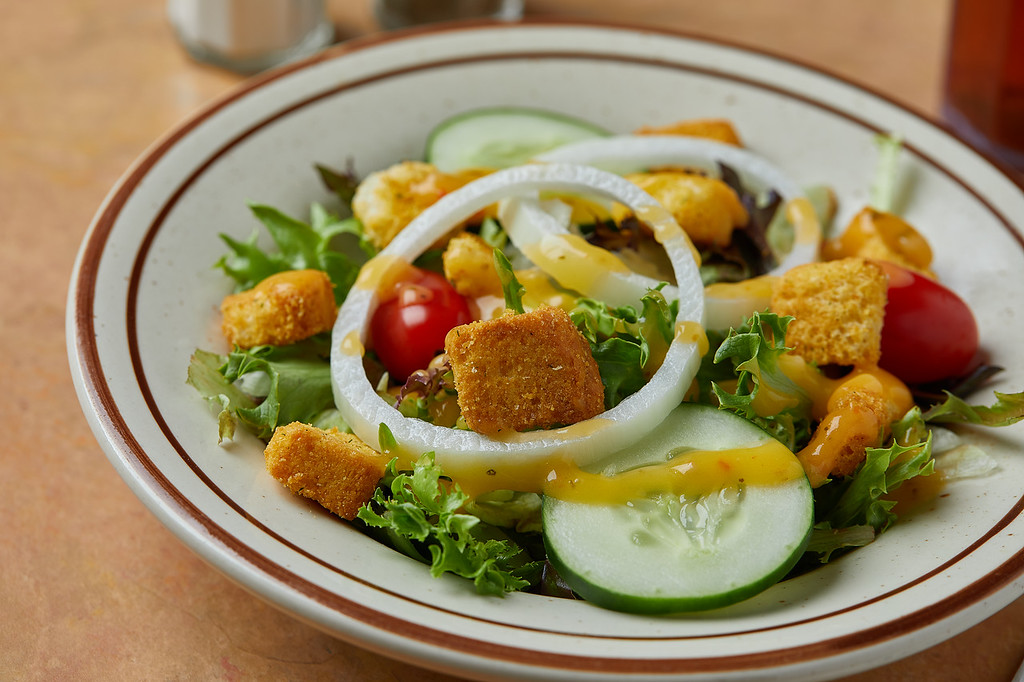 Entrée Salad*
A generous, meal-size salad featuring mixed greens with shredded cheese, egg, cucumber, onion, tomato and fries. Topped with your choice:
Grilled or Breaded Chicken

Buffalo Chicken 
---
Mixed Greens Salad 
Mixed greens with tomatoes, cucumbers, onions and croutons.
---
Mixed Fruit 
A mix of oranges, pineapple, cantaloupe, honeydew and grapes.
*Eggs and steaks are cooked to order. Consuming raw or under-cooked meats, poultry, seafood or eggs may increase your risk of food-borne illnesses, especially if you have certain medical conditions.