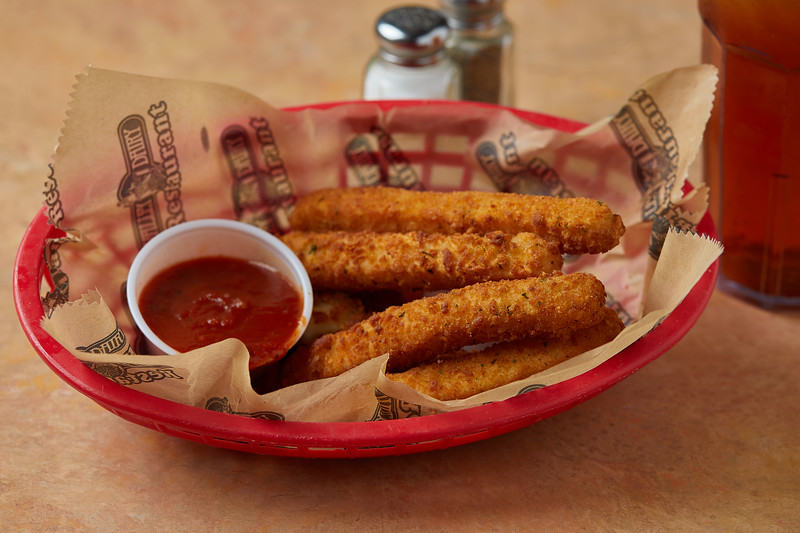 Basket of Sweet Potato Fries 
Crispy sweet potato fries paired with bourbon caramel sauce for dipping.
---
Hot Pepper Bites 
Smooth jalapeño-flavored cheese cubes covered in fine breading, fried for a bite-sized appetizer with a big spicy flavor!
---
Cheese Stix 
Provolone cheese with Italian-seasoned breading.
---
Pretzel Bites 
Warm, soft pretzel bites served with your favorite sauce for dipping.
*Eggs and steaks are cooked to order. Consuming raw or under-cooked meats, poultry, seafood or eggs may increase your risk of food-borne illnesses, especially if you have certain medical conditions.